Living Well
When I talk with folks about meatless meals, the conversation always comes around to tofu. I find people in two camps: (1) those who hate it and are sure it is always bland (2) those who want to like it, but aren't really sure how to work with it to make it delicious.
I'm here to help.
Get My Cookbook
"With plenty of healthy choices and few truly hard-to-find ingredients, this memorable debut will thrill vegetarians and omnivores with worldly tastes."
– Library Journal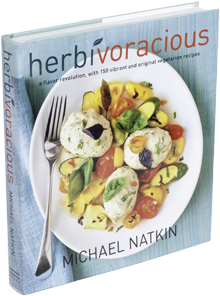 With 150 recipes and 80 full-color photos, you are sure to find meatless meals your family will love!

There are many different kinds of tofu and ways to prepare it. You can buy it anywhere from soft as custard to extremely dense; it can be fermented, pressed, deep…
View original post 1,235 more words